Cave Canem Poetry Prize
The Cave Canem Poetry Prize is a first-book award dedicated to the discovery of exceptional manuscripts by black poets of African descent. Publication of the winning book is shared among three participating presses: Graywolf Press, the University of Georgia Press, and the University of Pittsburgh Press.
More information can be found here.
2020 Winner of the Cave Canem Poetry Prize
Selected by Douglas Kierney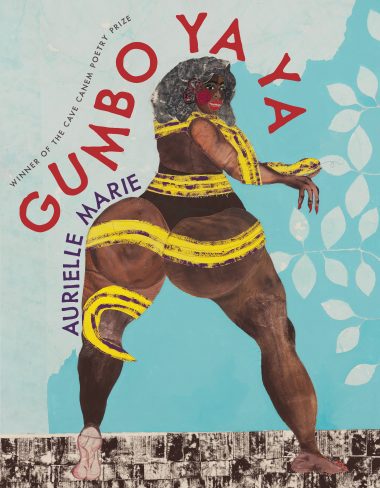 Gumbo Ya Ya
"Some writers write poetry to flex what they can do. Aurielle Marie writes reckoning poems themselves come to work. Gumbo Ya Ya kicks with this lit lit magic, this insistent electricity, pages what sweat ink, bleed it, weep it, drip it. Aurielle Marie will cuss, but an Aurielle Marie poem can curse; that what she has seen, felt, or known, is trans-amplified in the room she gives the poem to do what it's gonna do. Gumbo Ya Ya is Aurielle Marie's Dirty-Dirty grimoire drawn from a vernacular trickbag at once up to something and down for whatever. These poems are spell weaving. They are bound to work you."