The Donald Hall Prize for Poetry
The Donald Hall Prize for Poetry is an annual competition for the publication of excellent new book-length works. Sponsored by the Association of Writers and Writing Programs, the Donald Hall Prize for Poetry is made possible through the generous support of the Amazon Literary Partnership.
The competition is open to all authors writing in English regardless of nationality or residence, and is available to published and unpublished authors alike. Prize information can be found here.
2022 Donald Hall Poetry Prize
Selected by Naomi Shihab Nye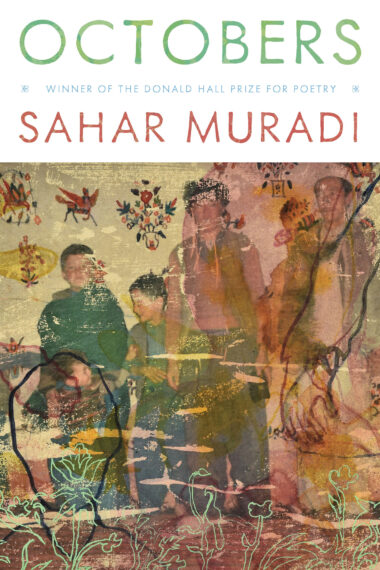 OCTOBERS
 OCTOBERS is a richly gripping poem-journey through lives and languages, migrations/transitions, with profound openness to curious complexity. Sahar Muradi, born in Afghanistan, resident of New York City, employs subtly understated images, reeling us in to woven mysteries of time and story. It's as if Muradi is speaking up from a difficult, often silent space for those who are forced to flee, recalibrate, make new homes, somewhere, anywhere, right here: 'this one morning with its distinct wink'—brilliant. I feel I have never read anything quite like this voice before—it's rare and so important.