The Donald Hall Prize for Poetry
The Donald Hall Prize for Poetry is an annual competition for the publication of excellent new book-length works. Sponsored by the Association of Writers and Writing Programs, the Donald Hall Prize for Poetry is made possible through the generous support of the Amazon Literary Partnership.
The competition is open to all authors writing in English regardless of nationality or residence, and is available to published and unpublished authors alike. Prize information can be found here.
2019 Donald Hall Prize for Poetry Winner
The winner of the 2019 Donald Hall Prize is Joy Priest for Horsepower, which University of Pittsburgh Press will publish in fall 2020 as part of the Pitt Poetry Series.
2019 Donald Hall Poetry Prize
Selected by Natasha Tretheway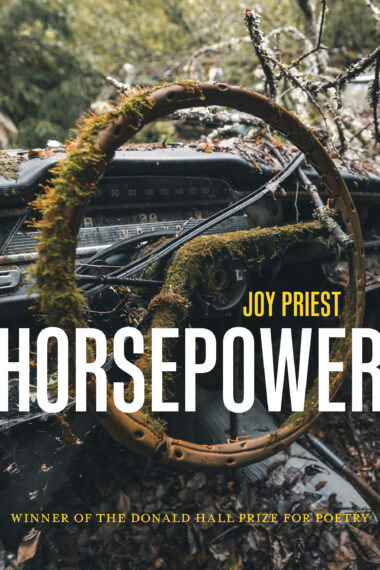 Horsepower
Horsepower, Joy Priest's debut collection, is a captivating display of might and elegance, a language of astonishing sinew through which the backdrop of place and a compelling life come into vivid focus. Undergirding these poems is a restless, resilient spirit: an urgent grappling with the desire to both remember and outrun the past, with history both personal and communal, and the complexities of American racism in its most intimate manifestation—familial love. I had, for/years, Priest writes, been taught to live that way. Black, unassuming,/zipped up in history....Throughout this remarkable debut, Priest shows us what it means to clear the stall, break out of the traces, and run unbridled into life.