The Donald Hall Prize for Poetry
The Donald Hall Prize for Poetry is an annual competition for the publication of excellent new book-length works. Sponsored by the Association of Writers and Writing Programs, the Donald Hall Prize for Poetry is made possible through the generous support of the Amazon Literary Partnership.
The competition is open to all authors writing in English regardless of nationality or residence, and is available to published and unpublished authors alike. Prize information can be found here.
2021 Donald Hall Poetry Prize
Selected by Ilya Kaminski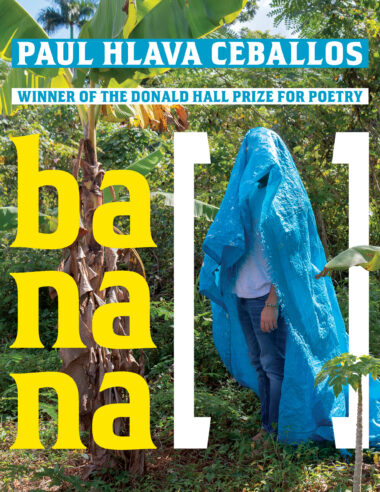 banana [ ]
The first poem in this book completely swept me off my feet. As pages of this book turn, one quickly realizes that the whole manuscript is filled with invention, passion, and skill. I love the restlessness and the attentiveness to language. But most importantly: the invention and lyric textures in this book aren't here just for the show; they are setting to music the urgency of our time. That is a hard thing to do, and this poet does it again and again.