Drue Heinz Literature Prize
The Drue Heinz Literature Prize recognizes and supports writers of short fiction and makes their work available to readers around the world. The award is open to authors who have published a book-length collection of fiction or at least three short stories or novellas in commercial magazines or literary journals.
Manuscripts are judged anonymously by nationally known writers. Past judges have included Robert Penn Warren, Joyce Carol Oates, Raymond Carver, Margaret Atwood, Russell Banks, Rick Moody, and Joan Didion.
Winners receive a cash prize of $15,000, publication by the University of Pittsburgh Press, and support in the nation-wide promotion of their book.
2023 DRUE HEINZ LITERATURE PRIZE
Selected by Deesha Philyaw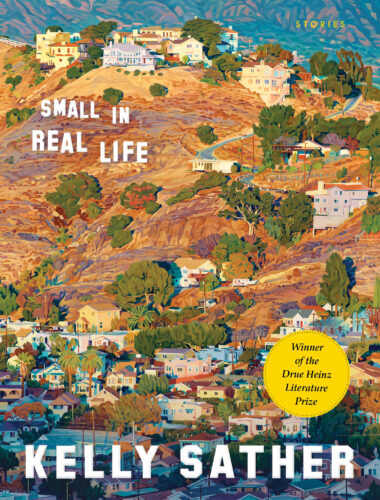 Small in Real Life
This compact but mighty collection explores both the heights and depths of the unsavory business of being human. With exquisite, emotionally rich prose, every story surprises and unsettles. Tenderness coexists with terror, beauty alongside betrayal. Characters are at turns earnest and terrible as they grapple with longing, lust, grief, regret, and disappointment. The heart of this brilliant collection is chaos—the way the universe is chaotic, unpredictable, and simply dazzling.