Drue Heinz Literature Prize
The Drue Heinz Literature Prize recognizes and supports writers of short fiction and makes their work available to readers around the world. The award is open to authors who have published a book-length collection of fiction or at least three short stories or novellas in commercial magazines or literary journals.
Manuscripts are judged anonymously by nationally known writers. Past judges have included Robert Penn Warren, Joyce Carol Oates, Raymond Carver, Margaret Atwood, Russell Banks, Rick Moody, and Joan Didion.
Winners receive a cash prize of $15,000, publication by the University of Pittsburgh Press, and support in the nation-wide promotion of their book.
2022 DRUE HEINZ LITERATURE PRIZE
Selected by Elizabeth Graver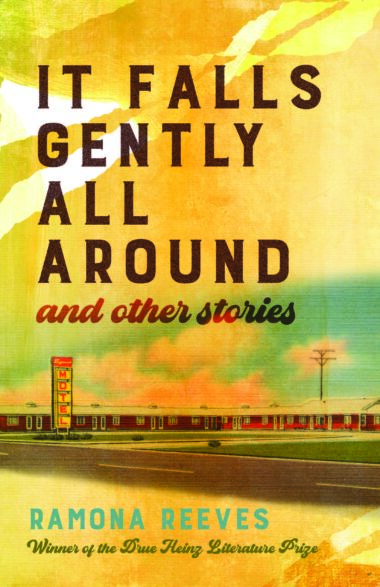 It Falls Gently All Around and Other Stories
These big-hearted stories offer a kaleidoscopic vision of Mobile, Alabama, a place marked by a tangled history and no less tangled present. With insight, humor, and tenderness, Ramona Reeves renders lives as notable for their frailties and bruises as they are for their grace and grit. Like the work of Sherwood Anderson or Elizabeth Strout, these linked stories take us deep inside a community, even as they plumb the solitary, fiercely particular depths of inner life.