Drue Heinz Literature Prize
The Drue Heinz Literature Prize recognizes and supports writers of short fiction and makes their work available to readers around the world. The award is open to authors who have published a book-length collection of fiction or at least three short stories or novellas in commercial magazines or literary journals.
Manuscripts are judged anonymously by nationally known writers. Past judges have included Robert Penn Warren, Joyce Carol Oates, Raymond Carver, Margaret Atwood, Russell Banks, Rick Moody, and Joan Didion.
Winners receive a cash prize of $15,000, publication by the University of Pittsburgh Press, and support in the nation-wide promotion of their book.
2021 DRUE HEINZ LITERATURE PRIZE
Selected by Edward P. Jones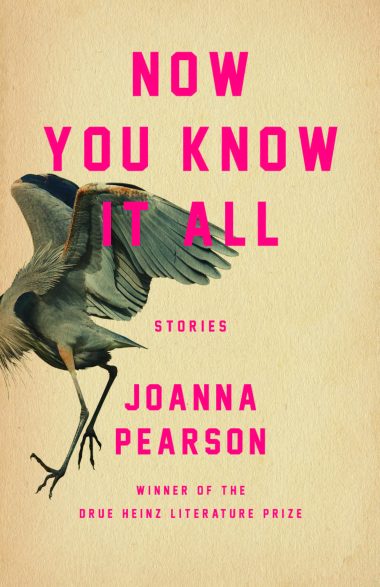 Now You Know It All
Joanna Pearson's Now You Know It All offers a splendid array of stories that reminded me page after page of old-fashioned stories when writers built their pieces brick by brick and built them to last. Pearson is not after the quick two-page, soulless anecdote glancing. [With a] Southern flavor, Now You Know It All is about the souls and hearts of the characters and how so very much of living got them to a point where nothing can be the same again.