Drue Heinz Literature Prize
The Drue Heinz Literature Prize recognizes and supports writers of short fiction and makes their work available to readers around the world. The award is open to authors who have published a book-length collection of fiction or at least three short stories or novellas in commercial magazines or literary journals.
Manuscripts are judged anonymously by nationally known writers. Past judges have included Robert Penn Warren, Joyce Carol Oates, Raymond Carver, Margaret Atwood, Russell Banks, Rick Moody, and Joan Didion.
Winners receive a cash prize of $15,000, publication by the University of Pittsburgh Press, and support in the nation-wide promotion of their book.
2020 Drue Heinz Prize Winner
The winner of the 2020 Drue Heinz Prize is Caroline Kim for The Prince of Mournful Thoughts and Other Stories. University of Pittsburgh Press will publish Kim's collection in fall 2020. Read more about this year's winner on our news page.
2020 DRUE HEINZ LITERATURE PRIZE
Selected by Alexander Chee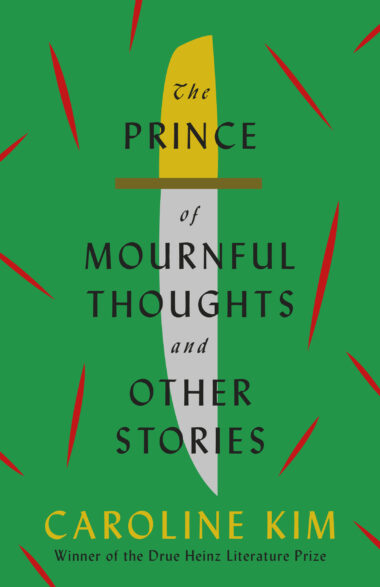 The Prince of Mournful Thoughts and Other Stories
The Prince of Mournful Thoughts and Other Stories is an extraordinary collection, and the title story alone is an astonishing feat, a fictional imagining of a haunting episode at court in medieval Korea, the problem of a prince who tries to murder his way out of his father's unhappiness with him. The collection takes us in stories across the Korean diaspora, from ancient Korea to the Korean War to Korean Americans living in America in the recent past, the present, and even the future. [Caroline Kim] has a devastating sense of dramatic timing, a keen ear for dialogue, and experiments constantly, with structure, minimalism, science fiction, historical fiction, returning always with insight, intelligence, and an expansive sense of their characters's humanity, which in turn points us to our own. These characters will live in my head a long time. And the prince is etched in my imagination forever.