Drue Heinz Literature Prize
The Drue Heinz Literature Prize recognizes and supports writers of short fiction and makes their work available to readers around the world. The award is open to authors who have published a book-length collection of fiction or at least three short stories or novellas in commercial magazines or literary journals.
Manuscripts are judged anonymously by nationally known writers. Past judges have included Robert Penn Warren, Joyce Carol Oates, Raymond Carver, Margaret Atwood, Russell Banks, Rick Moody, and Joan Didion.
Winners receive a cash prize of $15,000, publication by the University of Pittsburgh Press, and support in the nation-wide promotion of their book.
2020 Drue Heinz Prize Winner
The winner of the 2020 Drue Heinz Prize is Caroline Kim for The Prince of Mournful Thoughts and Other Stories. University of Pittsburgh Press will publish Kim's collection in fall 2020. Read more about this year's winner on our news page.
2019 DRUE HEINZ LITERATURE PRIZE
Selected by Min Jin Lee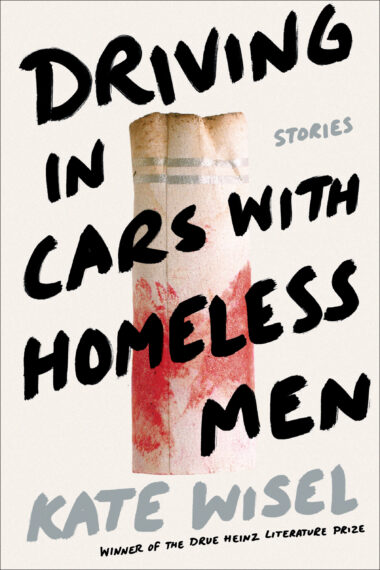 Driving in Cars with Homeless Men
You can hear the crackle of heat and the roar of a powerful fire burning through these pages. Young angry women, brokenhearted mothers, and men who are lost to themselves and others struggle in the world of Driving in Cars with Homeless Men. Close to the edge, fearful of love yet dying of longing, Serena, Frankie, Raffa, and Natalya are vital and tender. Their stories are incandescent.