Intersections: Histories of Environment, Science, and Technology in the Anthropocene
Intersections publishes theoretically robust and narrative-driven monographs as well as bold and cohesive edited volumes that illuminate productive synergies between history of technology, environmental history, and science and technology studies. The Intersections series explores in depth how the new natures of the Anthropocene have deep historical roots, entangled with knowledge, power, and technology.
We seek manuscripts that follow global environmental problems from their roots in the interplay of material processes, human decisions, and evolving technology to their potential solutions and consequences. Manuscripts should speak across and build on the strengths of the abovementioned fields and disciplines, in a clear and accessible manner. We encourage works that blend the specificity and narrative detail of historical empirical studies with well-defined theoretical frameworks that allow for extended conversations across fields and cases. We encourage authors to explore the circulation between the past and present and to make larger claims about why their research matters in the present.
Although the focus of the series is global, works that examine local or regional manifestations of global problems are welcome, as are works that imagine positive action, suggest or evaluate specific policies, and consider what it means to take action in the face of global technological or environmental change. Inclusivity in citations is also a priority. Authors are encouraged to diversify representation in their citations and historiography, and to indicate in their book proposals how they plan to do so.
Acquiring Editor: Abby Collier
Series Editors
Sarah S. Elkind
San Diego State University
Sarah S. Elkind is a professor of history teaching environmental, technology, political, and urban history at San Diego State University, and was the 2010–2011 Fulbright Distinguished Chair in American Studies at the University of Southern Denmark. Her research engages history of technology through the examination of environmental consequences of technological innovation, and policy responses to those consequences. Her new research explores the global history of resource management in the longue durée. In How Local Politics Shape Federal Policy (2011), she used case studies from Los Angeles's energy, flood control, air pollution, and water resources history to explore business influence in twentieth-century American politics. Her first book, Bay Cities and Water Politics (1998), examined regional public works and political reform in American cities. As a public historian, she has researched nation-building and public memory, and curated exhibits on twentieth-century tourism economics, the nineteenth-century Pacific ceramics trade, and the environmental history of the military in southern California. She teaches courses on the history of water resources policy and development in the American West; the history of current environmental crises, the environmental history of warfare, and the role of the media in shaping environmental politics. She holds a PhD in history from the University of Michigan.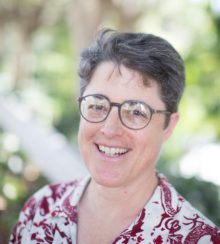 Finn Arne Jørgensen
University of Stavanger, Norway
Finn Arne Jørgensen is professor of history at the University of Stavanger, Norway. He is the author of Making a Green Machine: The Infrastructure of Beverage Container Recycling and coeditor of New Natures: Joining Environmental History with Science and Technology Studies.