Cuban Studies
Praise for Cuban Studies
A new editorial team led by Alejandro de la Fuente draws on scholarship from Cuba and around the world to make this multidisciplinary journal a must-read for those looking beyond the headlines for a deeper understanding of the rapid changes taking place on the island.
Series Editor: Alejandro de la Fuente, Harvard University
Managing Editor: Daniel J. Fernández-Guevara, University of Florida
Book Review Editor: Lillian Guerra, University of Florida
Cuban Studies is the preeminent journal for scholarly work on Cuba. Each volume includes articles in English and Spanish and a large book review section. In publication since 1970, and under Alejandro de la Fuente's editorial leadership since 2013, this interdisciplinary journal covers all aspects of Cuban history, politics, culture, diaspora, and more. Issue 52 contains three dossiers: two on urban Habana and one on understandings of the Cuban Revolution in 1960s Latin America.
Note: Volume 42 and earlier of the Cuban Studies series are available as eBooks through major library aggregators such as JSTOR, Project Muse, EBSCO, and ProQuest.
Advisory Board
Senior Honorary Members
Carmelo Mesa-Lago, Founding Editor, University of Pittsburgh
Lisandro Pérez, City University of New York
Louis A. Pérez, Jr., University of North Carolina
Jorge Pérez López
Enrico Mario Santí, University of Kentucky
Members
Abigail McEwen, University of Maryland
Ada Ferrer, New York University
Ailynn Torres Santana, Instituto de Investigación Juan Marinello
Alison Fraunhar, Saint Xavier University
Christina Abreu, Northern Illinois University
Devyn Spence Benson, Davidson College
Esteban Morales, Universidad de la Habana
Jennifer Lambe, Brown University
Julio Antonio Fernández Estrada, Junta Directiva del Centro Cristiano de Reflexión y Diálogo de Cárdenas
Lester Tomé, Smith College
Luis Miguel García Mora, Fundación MAPFRE
Mario González Corzo, Lehman College
Mayra Espina, FLACSO, Oficial de Programas de la Cooperación Suiza en Cuba
Michael Bustamante, University of Miami
Odette Casamayor Cisneros, University of Connecticut
Rafael Rojas, División de Historia, Centro de Investigación y Docencia Económicas
Ricardo Torres, Universidad de la Habana
Robin Moore, University of Texas
Tanya Saunders, University of Florida
Yoel Cordoví, Instituto de Historia
Yvon Grenier, St. Francis Xavier University
Zuleica Romay, Casa de las Americas
Former Board Members (2013–2018)
Manuel Barcia, University of Leeds
Velia Cecilia Bobes, Facultad Latinoamericana de Ciencias Sociales, Mexico
Armando Chaguaceda, Universidad de Guanajuato
Jorge Duany, Florida International University
Maria Estorino, University of Miami
Omar Everleny Pérez, Universidad de la Habana
Julio César Guanche, Universidad de la Habana
Katrin Hansing, City University of New York
Marial Iglesias, Harvard University
Jill Lane, New York University
Arturo López Levy, University of Denver
Lillian Manzor, University of Miami
Bárbaro Martínez-Ruiz, Stanford University
Consuelo Naranjo Orovio, Consejo Superior de Investigaciones Científicas
Iván de la Nuez, Fundación Periodismo Plural
Andrea O'Reilly Herrera, University of Colorado at Colorado Springs
Silvia Pedraza, University of Michigan
Maria de los Angeles Torres, University of Illinois at Chicago
Eduardo Torres Cuevas, Casa de Altos Estudios Fernando Ortiz
Pavel Vidal Alejandro, Pontificia Universidad Javeriana
Esther Whitfield, Brown University
Series Editors
Alejandro de la Fuente
Harvard University
A historian of Latin America and the Caribbean who specializes in the study of comparative slavery and race relations, Alejandro de la Fuente is the Robert Woods Bliss Professor of Latin American History and Economics and professor of African and African American studies. He also is the director of the Afro-Latin American Research Institute at the Hutchins Center for African and African American Research at Harvard University. He is the author of Havana and the Atlantic in the Sixteenth Century and of A Nation for All: Race, Inequality, and Politics in Twentieth-Century Cuba, as well as the editor of Queloides: Race and Racism in Cuban Contemporary Art and Grupo Antillano: The Art of Afro-Cuba.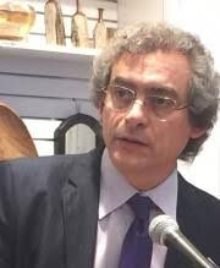 Daniel J. Fernández-Guevara
University of Florida
Daniel J. Fernández-Guevara is a McKnight Doctoral Fellow in the Department of History at the University of Florida. He successfully defended his dissertation on July 28, 2022. His work explores migration, revolutionary identity, and solidarity. His dissertation, "Comrades and Internationalists: Forging Identity and Cuban Solidarity with the Other Spain, 1902-1961," examines the impact of Spanish Republican exiles on Cuban solidarity movements in the twentieth century. His work has been published in History & Memory and Cuban Studies. He has taught courses on Caribbean history, world history and Latin America during the Cold War. Prior to his position as managing editor, Dr. Fernández-Guevara worked as editorial assistant for the Latin American Research Review.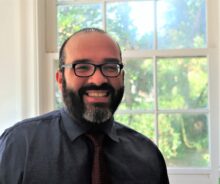 Lillian Guerra
University of Florida
Book Review Editor
Lillian Guerra is professor of Cuban and Caribbean History at the University of Florida. She is the author of a book of Puerto Rican history, published in 1998, and three books of Cuban history which together span most of the twentieth century. These include The Myth of José Martí: Conflicting Nationalisms in Early Twentieth-Century Cuba (2005), Visions of Power in Cuba: Revolution, Redemption & Resistance, 1959-1971 (2012), a recipient of the 2014 Bryce Wood Book Award, a prize presented by the Latin American Studies Association for the best book across all fields; and most recently, Heroes, Martyrs and Political Messiahs in Revolutionary Cuba, 1946-1958​​, published by Yale University Press in 2018. Raised in Marion, Kansas by a ciefueguera and pinareño​, Dr. Guerra has researched and deepened family ties to Cuba in more than fifty visits over the last 24 years.