Illuminations: Cultural Formations of the Americas
Featuring cutting-edge books on Latin American and inter-American societies, histories, and cultures that offer new perspectives from postcolonial, subaltern, feminist, and cultural studies, this series takes its inspiration from the idea of the illumination, which the critic Walter Benjamin defined as "that image of the past which unexpectedly appears to someone singled out by history at a moment of danger." By emphasizing this recovery of the past in the context of a perilous present, the series concerns itself with the historical sedimentation and genealogies of Latin American cultural practices and institutions. In highlighting cultural formations of the Americas, it aims to represent work that not only is national in focus but also crosses regions and continents, encompassing the spatial relations of Atlantic studies, of precolonial or prenational territoriality, and of U.S. Latino and other diasporic cultures.
Acquiring Editor: Joshua Shanholtzer
Series Editors
John Beverley
University of Pittsburgh
John Beverley is Distinguished Professor of Hispanic Languages and Literatures at the University of Pittsburgh. He was a founding member of the Latin American Subaltern Studies Group and an active participant in the development of the project of cultural studies. His own work has focused on the literary Baroque as a cultural formation in Spain and Spanish America and on the relation between ideology, literature and film, and politics in twentieth-century Latin America. He is the author or editor of many books, including Against Literature, Subalternity and Representation: Arguments in Cultural Theory; Testimonio: On The Politics Of Truth; and Latinamericanism after 9/11.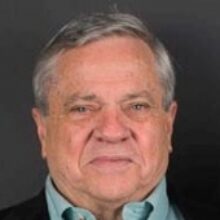 Sara Castro-Klarén
Johns Hopkins University
Sara Castro-Klarén is professor of Latin American literature and culture at Johns Hopkins University. She specializes in modern Latin American literature, cultural and postcolonial theory, and colonial studies. She is the author or editor of numerous books, including Understanding Mario Vargas Llosa; Women's Writing In Latin America: An Anthology; A Companion to Latin American Literature; and Culture, and Inca Garcilaso and Contemporary World-Making. In 2017, she received the Order of the Sun of Peru, the highest civilian award conferred by the Peruvian government, for her outstanding scholarly contributions to the study of Peru's literary and cultural history as well as to the field of Latin American studies at large.