Pitt Poetry Series
Since its inception in 1967, the Pitt Poetry Series has been a vehicle for America's finest contemporary poets. The series list includes Inaugural Poet Richard Blanco, Poet Laureate Billy Collins, Toi Derricotte, Denise Duhamel, Lynn Emanuel, Ross Gay, Etheridge Knight, Poet Laureate and Pulitzer Prize-winner Ted Kooser, Larry Levis, Sharon Olds, Alicia Suskin Ostriker, Afaa Michael Weaver, David Wojahn, Dean Young, and many others.
Throughout its history, the Pitt Poetry Series has provided a voice for the diversity that is American poetry, representing poets from many backgrounds without allegiance to any one school or style.
Series Editors
Terrance Hayes
New York University
Terrance Hayes's poetry collections include American Sonnets for My Past and Future Assassin, finalist for the National Book Award; How to Be Drawn, finalist for the National Book Award and the National Book Critics Circle Award; Lighthead, winner of the National Book Award and finalist for the National Book Critics Circle Award; and Wind in a Box, finalist for the Hurston-Wright Legacy Award, among others. His additional honors include a Whiting Writers' Award and fellowships from the MacArthur Foundation, the National Endowment for the Arts, and the Guggenheim Foundation. He has taught at Carnegie Mellon University, the University of Alabama, and the University of Pittsburgh. Hayes is currently professor of English at New York University.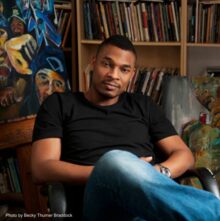 Nancy Krygowski
Carnegie Mellon University
Nancy Krygowski's book Velocity won the Agnes Lynch Starrett Poetry Prize in 2006, and her most recent poetry collection is The Woman in the Corner. She teaches poetry at Carnegie Mellon University and in Carlow University's Madwomen in the Attic program.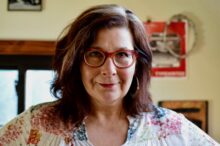 Jeffrey McDaniel
Sarah Lawrence College