Composition, Literacy, and Culture
The Composition, Literacy, and Culture series was established in 1989. It publishes in composition and rhetoric, literacy, and culture; in the history of writing, reading, and instructional practice; the construction of literacy and letters; and the relations between language and gender, ethnicity, race, or class. The goal of the series is to bring together scholarship that crosses traditional boundaries. The editors welcome investigations that step outside the usual forms and outlines of academic inquiry.
Acquiring Editor: Joshua Shanholtzer
Series Editors
David Bartholomae
University of Pittsburgh
David Bartholomae is professor of English and the Charles Crow Chair at the University of Pittsburgh. His most recent book is a collection of essays, Writing on the Margins: Essays on Composition and Teaching, winner of the MLA Mina Shaughnessy Award. Bartholomae also has served on the Executive Council of the Modern Language Association and as president of the Conference on College Composition and Communication and president of the Association of Departments of English. In 2014 he was named Pennsylvania Professor of the Year by the Council for Advancement and Support of Education and the Carnegie Foundation for the Advancement of Teaching.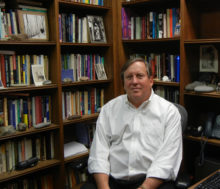 Jean Ferguson Carr
University of PIttsburgh
Jean Ferguson Carr is associate professor of English and director of the composition program at the University of Pittsburgh. She is coauthor (with Stephen L. Carr and Lucille Schultz) of Archives of Instruction: Nineteenth-Century Rhetorics, Readers, and Composition Books in the United States, which won the MLA Mina Shaughnessy Award. She is also the textual editor of two volumes of The Collected Works of Ralph Waldo Emerson. In 2010 she won the Provost's Award for Excellence in Mentoring for her work with doctoral students.