The Correspondence of John Tyndall
John Tyndall (c. 1822–1893) was professor of natural philosophy at the Royal Institution of Great Britain (1853–1887). He published about eighty-five scientific papers in his lifetime, making significant contributions to many areas of physics—including magnetism and the radiation of heat—and to glaciology, meteorology, and bacteriology. He is best known for discovering the physical basis of the greenhouse effect and why the sky is blue. He was also an expert mountaineer, a superb communicator of science, and a visible cultural figure at the intersections of science, religion, and politics.
Tyndall's correspondents read like a who's who of international science, including Michael Faraday, Charles Darwin, Thomas Huxley, Joseph Henry, Rudolf Clausius, and Louis Pasteur. An intense study of his correspondence illuminates themes that individually and collectively played fundamental roles in the development of modern science: the relationship between science and religion, the popularization and professionalization of science, and advances in physics, glaciology, climatology, and the germ theory.
This nineteen-volume series is drawing on the expertise of a team of editors from five countries who specialize in the history and philosophy of Victorian science and technology.
For more information, please visit: www.yorku.ca/tyndall/.
Acquiring Editor: Abby Collier
Series Editors
Roland Jackson
The Royal Institution
Roland Jackson is a visiting fellow at the Royal Institution and honorary research associate at University College London. He is the author of The Ascent of John Tyndall: Victorian Scientist, Mountaineer, and Public Intellectual, the executive chair of Sciencewise, and a member of the Nuffield Council on Bioethics.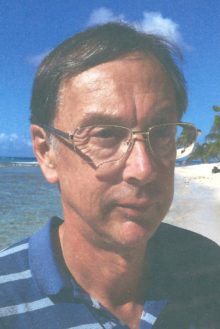 Bernard Lightman
York University
Bernard Lightman is professor of humanities at York University and a past president of the History of Science Society. Among his most recent publications are the edited collections Global Spencerism: The Communication and Appropriation of a British Evolutionist, A Companion to the History of Science, and Science Museums in Transition: Cultures of Display in Nineteenth-Century Britain and America (coedited with Carin Berkowitz). Lightman is also a general coeditor of The Correspondence of John Tyndall and editor of the book series Science and Culture in the Nineteenth Century.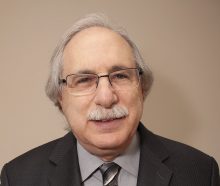 Michael S. Reidy
Montana State University
Michael S. Reidy is professor of history at Montana State University. He is author of Tides of History: Ocean Science and Her Majesty's Navy and coauthor, with Alan G. Gross and Joseph E. Harmon, of Communicating Science: The Scientific Article from the 17th Century to the Present.