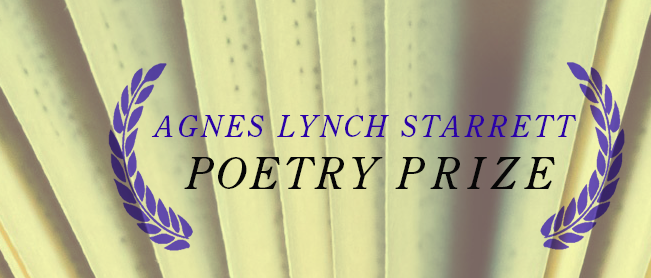 April 22, 2015 Comments
Last Call for the 2015 Starrett Poetry Prize!
Entries must be postmarked by April 30, 2015. The 2015 Agnes Lynch Starrett Poetry Prize Competition The University of Pittsburgh Press announces the Agnes Lynch Starrett Poetry Prize for a first full-length book of poems. Named after the first director of the Press, the prize carries a cash award of $5,000 and publication by the University of Pittsburgh Press in the Pitt Poetry Series under its standard royalty contract. The winner will be announced in the fall; no information about the winner will be released before the fall announcement. The Starrett Prize is our only venue for first-book poetry manuscripts….
Read more